Chapter 1

/9
Access your photos
In this video, you will learn how to select your images in the PhotoLibrary tab before processing them in your software.
Key takeaways
By default, DxO PhotoLab will open to a dedicated workspace called the PhotoLibrary.
Source Explorer lets you browse the folders on your computer and its peripheral devices.
Once you have selected your folder, Image Explorer will display all the images it contains.
The Command bar gives you access to sorting and filtering options.
What you will learn
Overview of the PhotoLibrary tab
Browsing your folders with Source Explorer
Viewing your images with Image Explorer
Filtering your images with the Command toolbar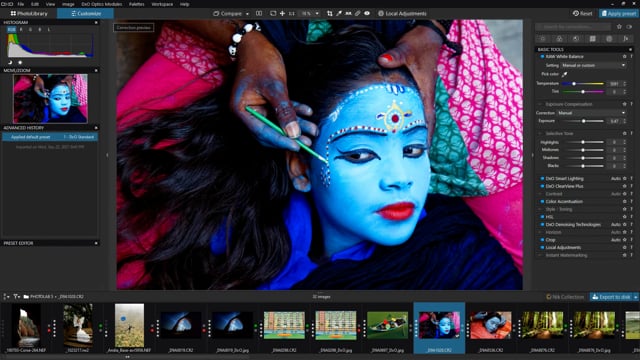 Chapter 2

/9
Learning about the correction tools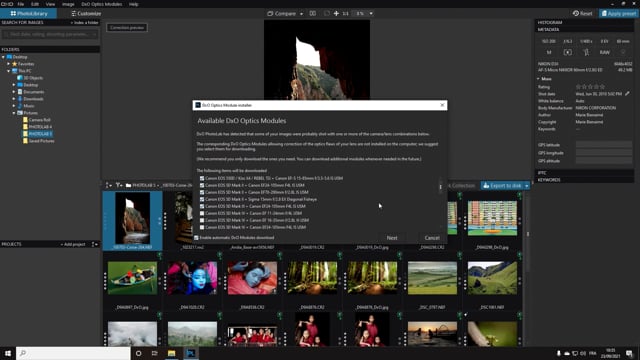 Chapter 3

/9
Editing your first photos