Chapter 8

/9
Exporting your files
In this chapter, you will learn how to export your images after editing them. You will also learn how to work with Adobe Lightroom Classic and DxO PhotoLab.
Key takeaways
Exporting to a drive consists of creating files by applying the changes you made in the Customize tab, then saving them to the hard drive and folder of your choice.
DxO PhotoLab's workflow is integrated with Lightroom Classic. You can transfer your images in RAW format to DxO PhotoLab from the Lightroom catalogue, edit them, and then send them back as either a bitmap file (JPEG, TIFF) or a linear DNG file.
What you will learn
Exporting to a drive
Working with Adobe Lightroom Classic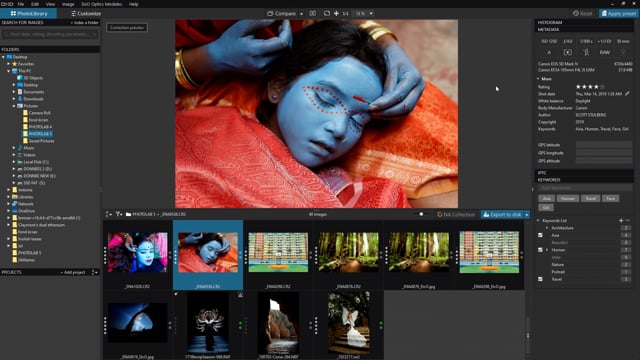 Chapter 9

/9
Organizing your PhotoLibrary