Chapter 2

/9
Learning about the correction tools
In this chapter, you will get to know DxO PhotoLab's second workspace, the Customize tab. This is where you will find the tools to edit your photos and view the results before exporting them.
Key takeaways
The DxO PhotoLab Customize tab lets you view your work in a variety of ways.
DxO PhotoLab's correction tools are grouped into boxes according to the type of adjustment you want to apply.
To simplify your workflow, the software offers a dynamic approach through its "Smart Workspace" interface.
What you will learn
Overview of the Customize tab.
The different workspaces of the Customize tab.
The tool palettes in detail.
Filtering and searching for correction tools.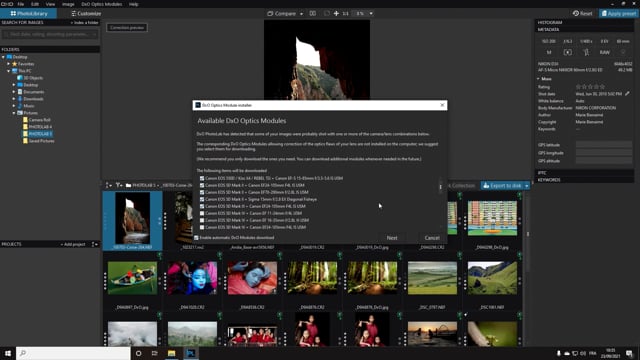 Chapter 3

/9
Editing your first photos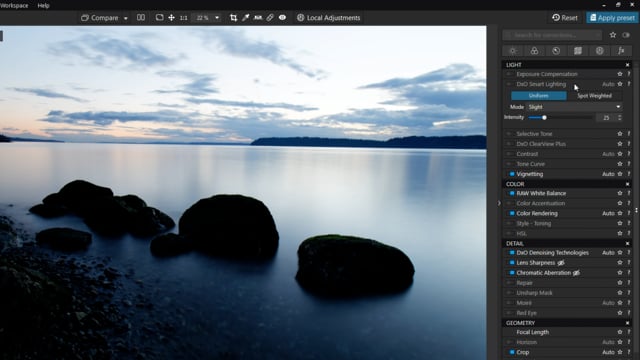 Chapter 4

/9
Playing with light