Chapter 4

/9
Playing with light
Discover two exclusive DxO PhotoLab functions dedicated to configuring light conditions: DxO Smart Lighting and DxO ClearView. You will also learn how to adjust exposure and tone.
Key takeaways
DxO Smart Lighting is an exclusive tool from DxO PhotoLab that lets you enhance your image when your subject is backlit. It selectively brightens underexposed areas as if a flash had been used when shooting.
DxO ClearView lets you remove haze and mist from both your RAW and JPEG images.
To adjust the overall brightness of your RAW images, DxO PhotoLab offers two automatic modes.
The Selective Tone palette is an intuitive and precise method for correcting the brightness of tonal ranges in your image.
What you will learn
Adjusting exposure with DxO Smart Lighting.
Optimizing your landscape photos with DxO ClearView.
Exposure compensation.
Correcting brightness with Selective Tone.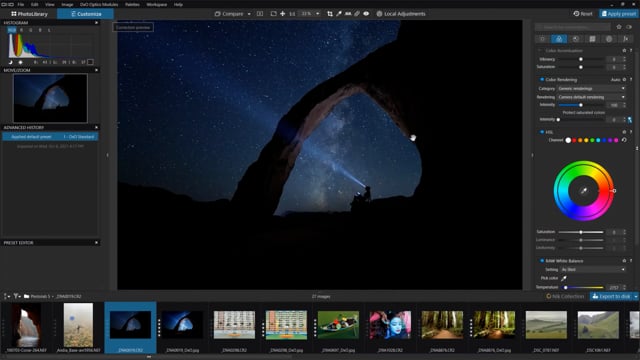 Chapter 5

/9
Enhancing colors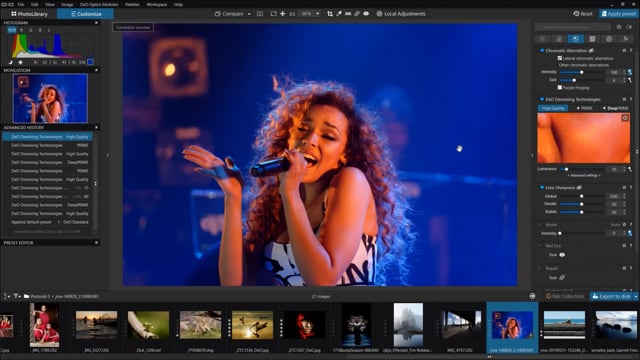 Chapter 6

/9
Revealing details