Chapter 7

/9
Retouching your images in depth
In this chapter, you will learn how to make more in-depth edits by targeting specific parts of your image using a tool exclusive to DxO PhotoLab—U Point™ technology.
Key takeaways
A Control Point is made up of a central dot whose blue border indicates that it is active; a larger diameter circle that you can resize with your mouse; and an Equalizer.
The Brush lets you retouch portions of your image by simply painting these areas with your mouse.
The Graduated Filter simulates the effect of optical filters placed in front of a lens, especially to balance exposure in landscape photography and reduce the significant difference in brightness between the ground and the sky.
What you will learn
Control Points
Retouching parts of your image with the Brush
Editing sections of your image with Graduated Filters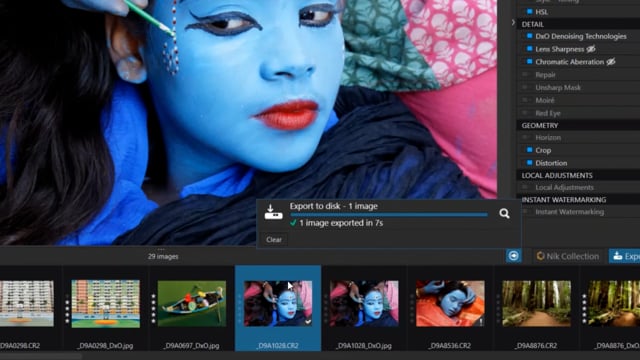 Chapter 8

/9
Exporting your files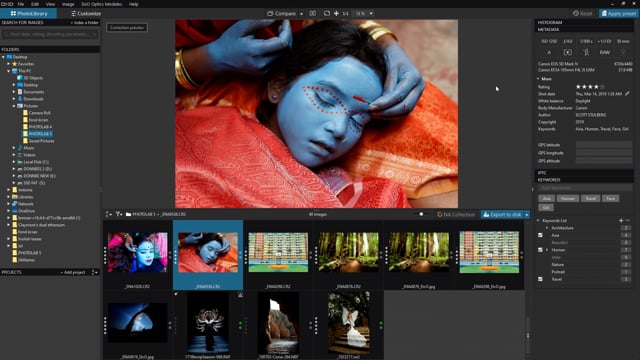 Chapter 9

/9
Organizing your PhotoLibrary