Chapter 6

/9
Revealing details
In this chapter, you will learn how to reduce digital noise in your images using DxO PhotoLab's exclusive technologies. You will also see how to easily remove small flaws with the Repair tool.
Key takeaways
DxO PhotoLab offers three noise reduction modes: HQ, PRIME and DeepPRIME.
The "DeepPRIME" modes uses artificial intelligence to perform even more advanced noise reduction.
By default, the tool's mode is set to "Repair". In this case, DxO PhotoLab takes a portion of the image where the brightness, contrast, and color characteristics are identical to the location you want to repair. "Duplicate" mode copies the source area as is.
What you will learn
DxO PhotoLab's various denoising technologies.
Reducing noise with DeepPRIME.
Removing flaws with the Repair tool.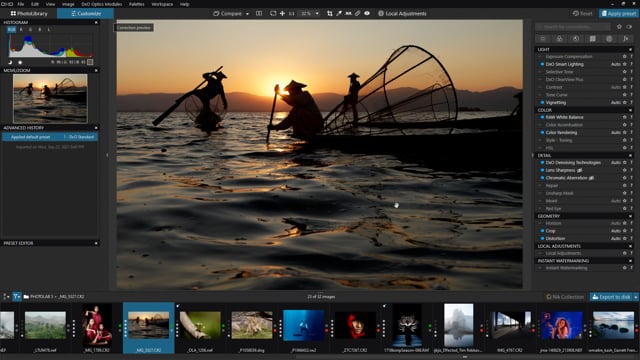 Chapter 7

/9
Retouching your images in depth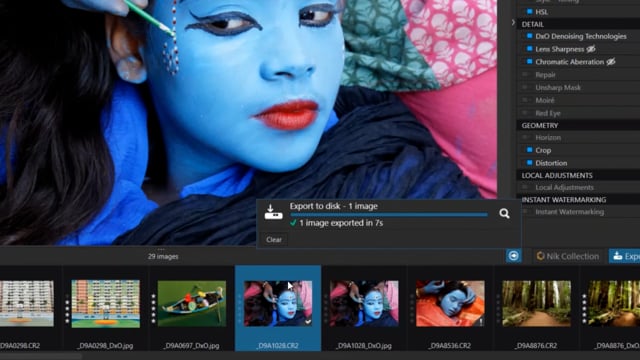 Chapter 8

/9
Exporting your files