by DxO Image Master Ian Coristine
Light is everything, and I find DxO OpticsPro does things with light that no other software can accomplish.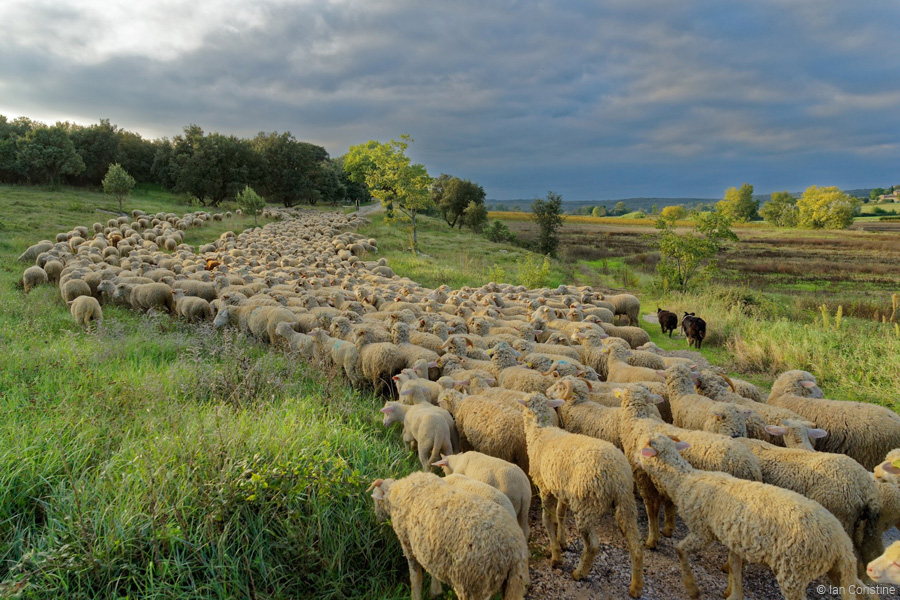 Edited image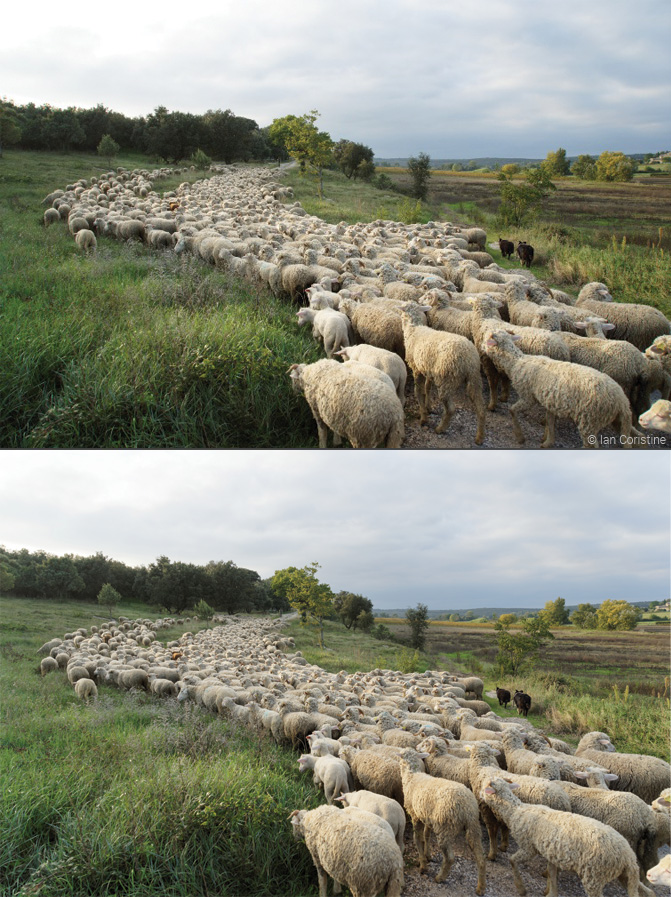 Original Image / Automatic application of DxO optical corrections
First off, I checked white balance settings, the eye dropper, daylight and shade. Sometimes, this brings it closer to what I saw when I pressed the shutter, or it allows me to take some of the yellow out of late sunset shots, but I preferred it as shot.
As I wanted to bring out the drama in the sky and give the image more of the feeling of a painting, I checked out what DxO Smart Lighting might do for me.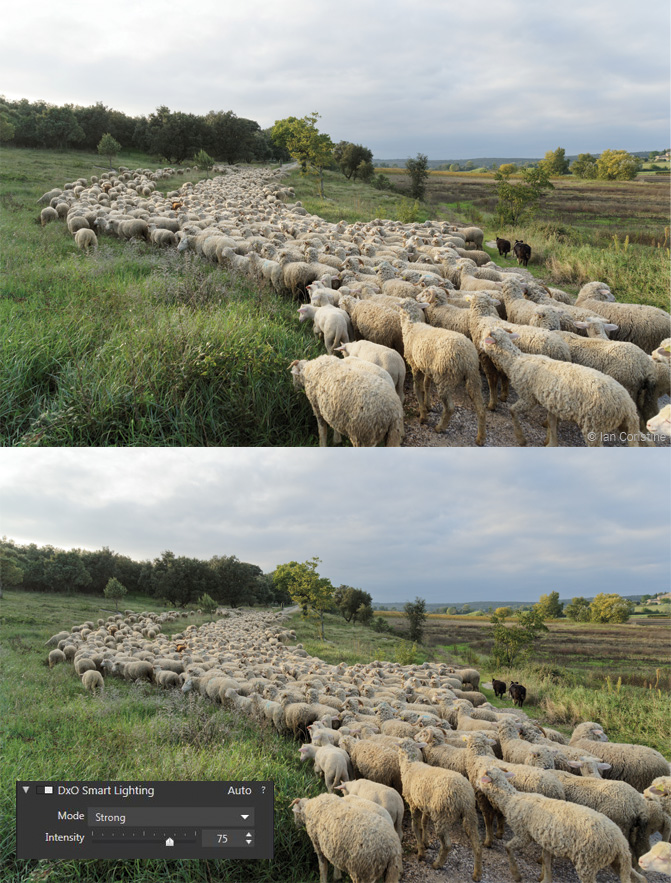 Before/after DxO Smart Lighting correction application
Next up, I used DxO ClearView: selecting it immediately brings a transformation, adjustable with the slider.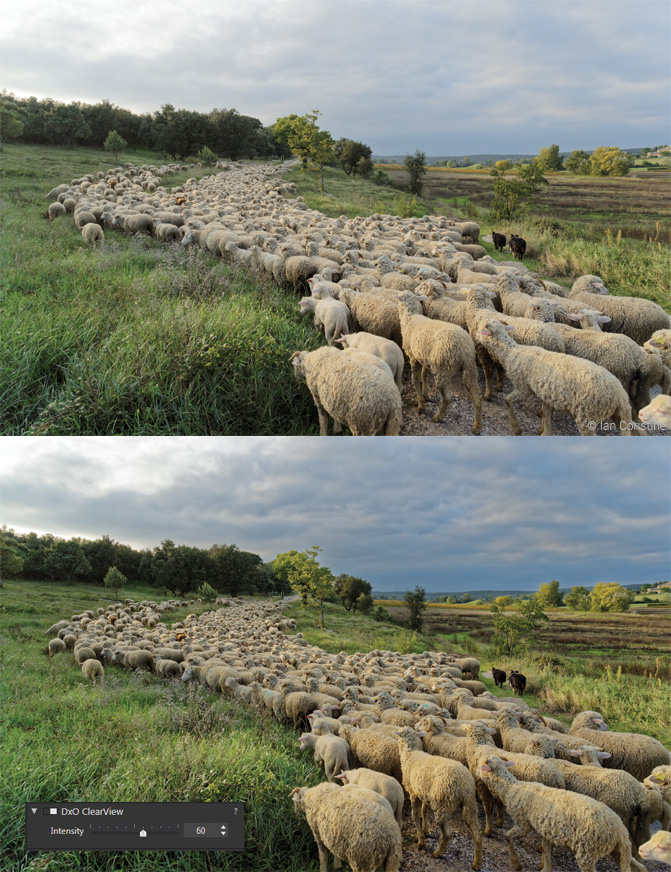 Before/after DxO ClearView correction application
Then I adjusted the image rendering using the Selective Tone, Exposure, Vibrancy and Saturation, finalizing with a slight crop at top to eliminate less interesting clouds and put the horizon at two thirds.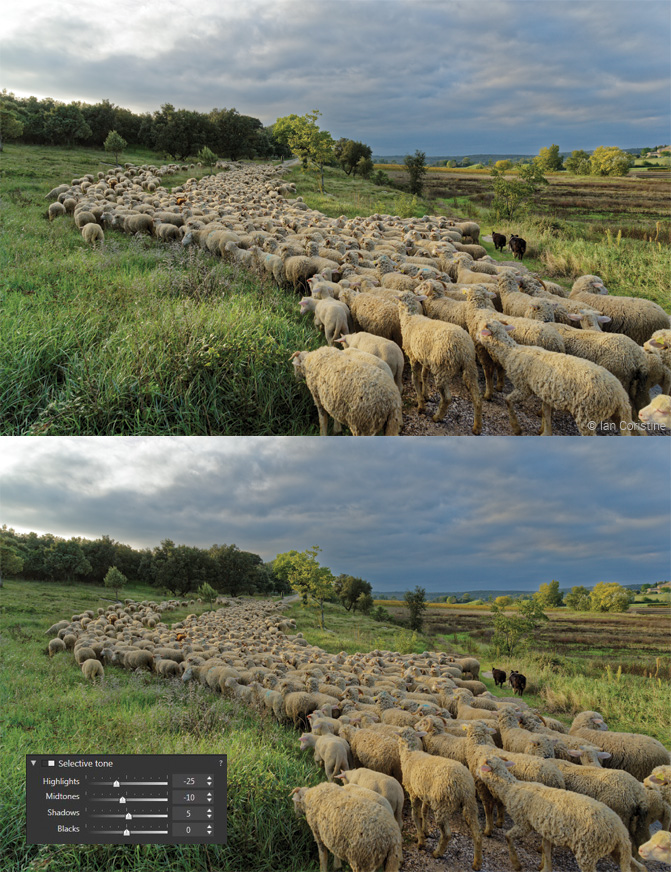 Before/after Selective Tone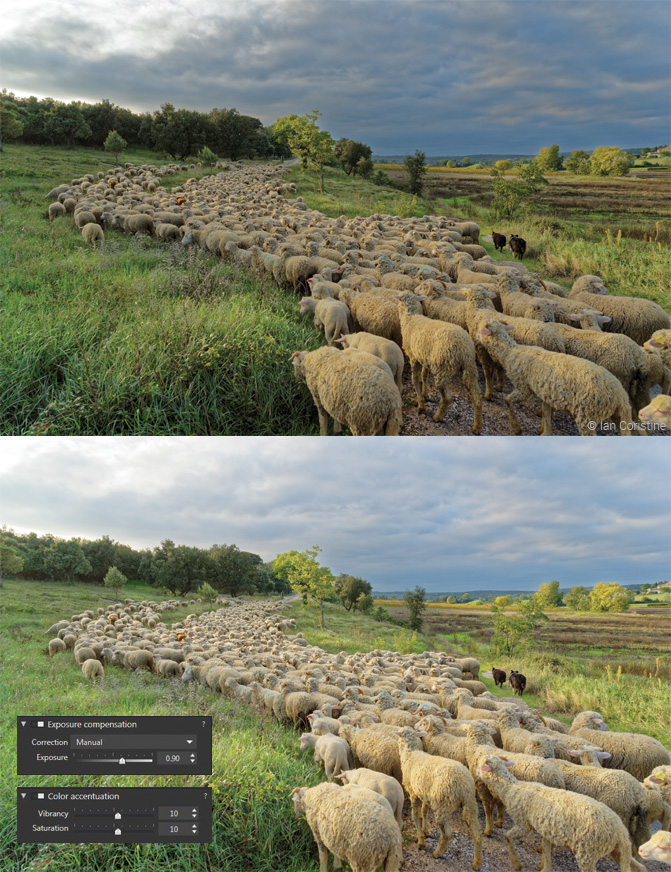 Before/after Exposure / Vibrancy / Saturation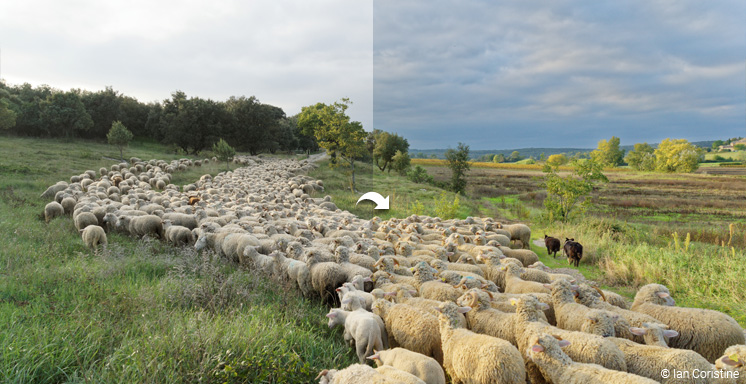 Image before/after correction
Voilà: a new image emerges!
DxO Smart Lighting definitely proves indispensable, accomplishing magic I can't achieve any other way. DxO ClearView, which is intended to reduce haze in landscape images, undoubtedly does a fine job of that. But I've also discovered it can produce wonderful results in many other types of images, especially to enhance the overall contrast. It's like using a new and different lens on a familiar subject. Suddenly, a significantly different view appears. This alone is well worth the price of admission. I know of no lens that can add value anywhere close to what this costs.
To sum up, never believe the image has been fully captured when you squeeze the shutter: there's so much more to discover!
Ian Coristine's DxO Gallery • OneinaThousand.ca • 1000islandsphotoart.com
Discover the whole range of possibilities offered by DxO OpticsPro 10 by downloading the free trial version.
Photos credits : Ian Coristine
Want to try out these tips?
Discover the latest version of DxO OpticsPro: push the limits of your camera and automatically improve the quality of your images!