DxO FilmPack's analog renderings are the result of an exclusive scientific calibration process carried out in DxO's laboratories. Each film is carefully analyzed to accurately reproduce its appearance, colors, and grain with an unparalleled level of quality.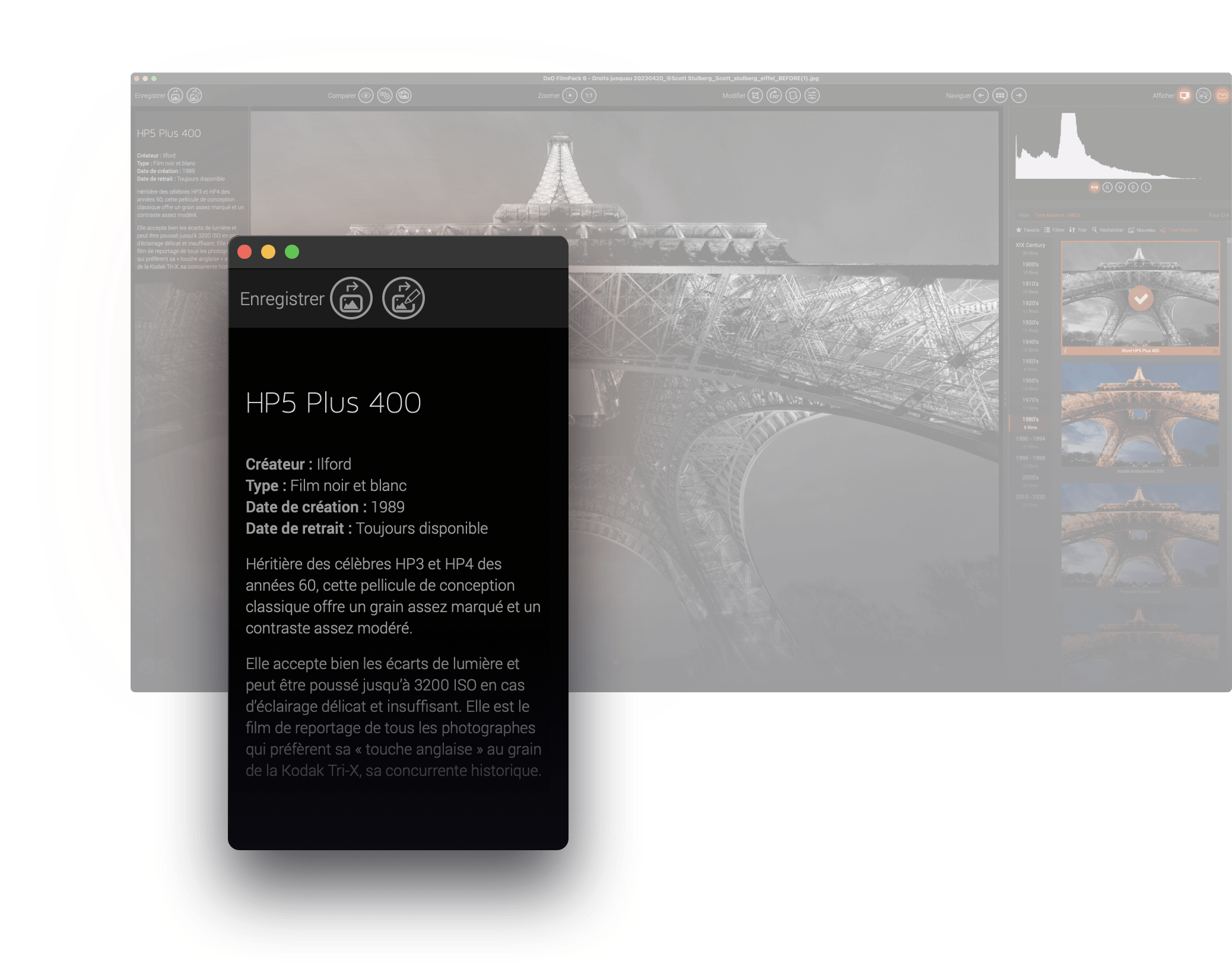 Browse legendary analog photography film stocks
DxO FilmPack includes a description of each film stock's history, giving you an insight into how it was created, its characteristics, and how it was used.
DxO FilmPack 6
The grain, colors, and style of faithfully restored iconic film stocks.