With DxO's 369 new Optics Modules you get sharper shots on Canon, Nikon, DJI – and more!
From entry level to professional, almost any camera, lens, or drone can instantly benefit from DxO's peerless optical corrections
DxO's Optics Modules uniquely improve sharpness and lower distortion – and with the latest batch, there are now well over 84,000 camera and lens combinations supported, so make sure your gear isn't missing out.
The latest Modules see quality-boosting support for DJI's impressive triple-lens Mavic 3 Pro drone, the new Fujifilm X-S20, Leica Q3 and Panasonic S5IIX, plus lenses including Nikon's Z DX 12-28mm f/3.5-5.6 PZ VR, Canon's RF 28mm f/2.8 STM, and a host of Hasselblad optics.
Free to download, the new Optics Modules are available now across DxO's full range of software:
DxO PhotoLab (v5.13 and v6.8)
DxO PureRAW (v3.4)
DxO ViewPoint (v4.8)
DxO FilmPack (v6.13)
Nik Collection (v6.2)
Created in laboratory conditions, DxO's Optics Modules are measured using specific camera and lens combinations, so you always get corrections that are precisely engineered for your equipment.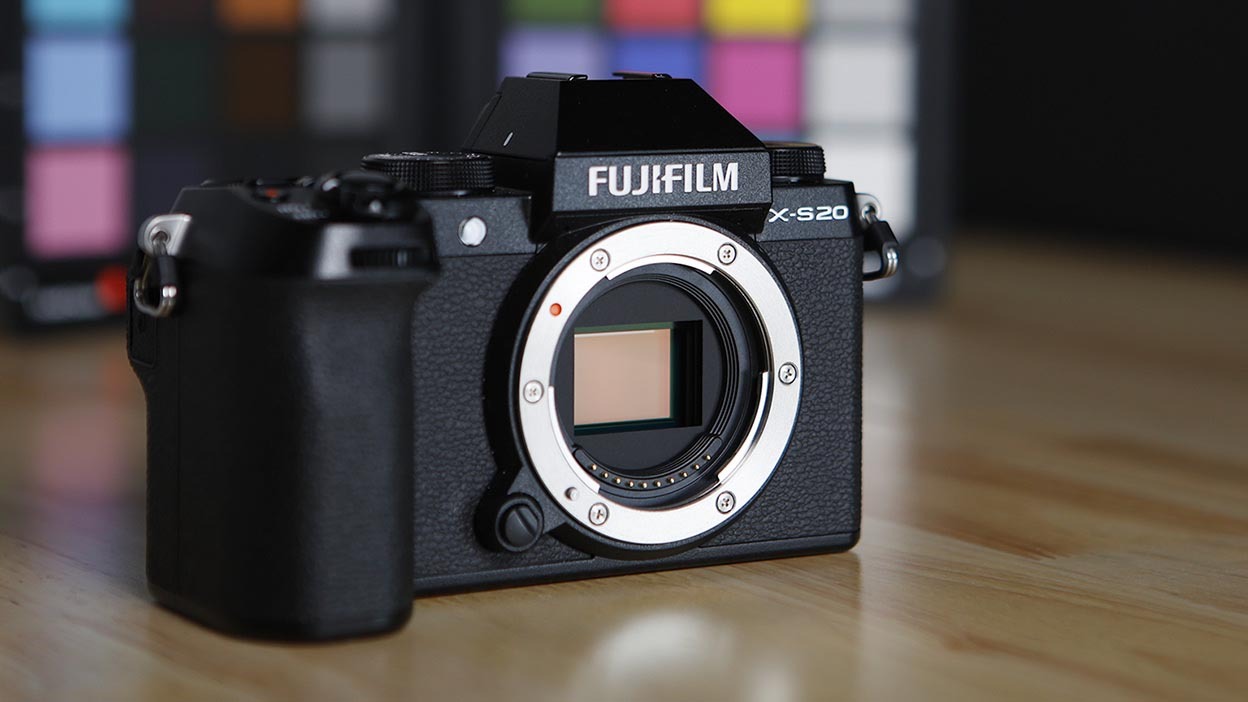 Scientific accuracy for ultimate lens sharpness
Undeniably superior to competing software, DxO's approach to correcting lens softness uses exacting measurements taken from the center to the edge of the frame.
Unlike clumsy, global sharpening solutions, this approach creates a profile that applies the perfect level of adjustment exactly where it's needed.
See the results!
How DxO defeats vignetting, fringing and distortion
Thanks to rigorous tests which go far beyond generic profiles, DxO Optics Modules effortlessly lighten dark corners without increasing noise or adding color shifts; lateral and longitudinal chromatic aberrations are corrected based on specific focal length and focusing distance; and distortions are corrected to ensure no more of the frame is cropped than absolutely necessary.
See the benefit on your own shots
New gear gets the DxO treatment
The latest DxO Optics Modules update includes the following cameras and lenses, each optimized for specific camera and lens combinations:
Cameras
DJI Mavic 3 Pro
Fuji X-S20
Leica Q3
Panasonic S5IIX
Lenses
Canon RF 28mm f/2.8 STM
DJI Mavic 3 Pro lenses
Hasselblad XCD 135mm f/2.8
Hasselblad XCD 135mm f/2.8 with TC1.7
Hasselblad XCD 38mm f/2.5
Hasselblad XCD 45mm f/4 P
Hasselblad XCD 90mm f/2.5
Hasselblad XCD V 55mm f/2.5
Leica Q3 lens (Summilux 28mm f1.7 ASPH)
Nikkor Z DX 12-28mm f/3.5-5.6 PZ VR
Samyang AF 24mm f/1.8 FE
Samyang AF 45mm f/1.8 FE
Check if there are DxO Optics Modules for your cameras and lenses now! Click here to find out.