DxO PhotoLab 7:
Committed to color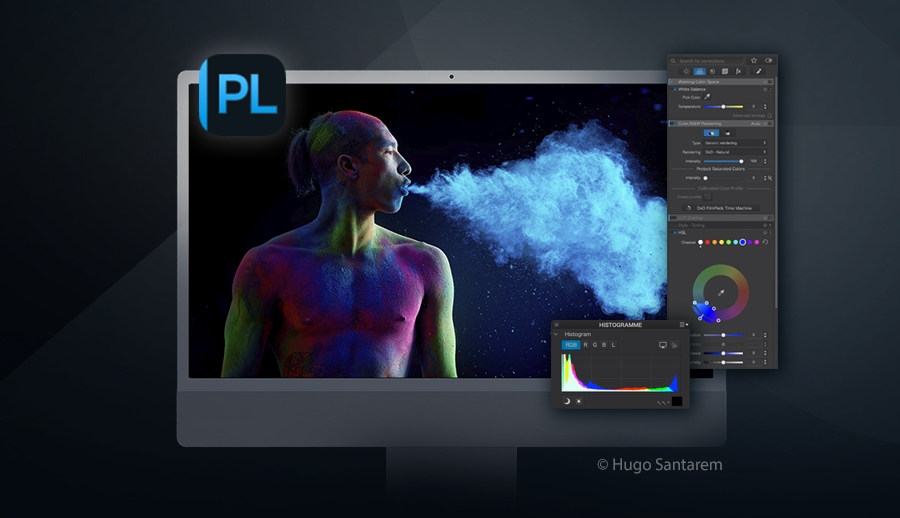 For almost 20 years now, DxO solutions have been the essential photo editing software for passionate photographers looking for imaging excellence.

Over the years, we have introduced unique technologies and tools. For example:
We started in 2004 with the introduction of a revolutionary concept: the DxO Optics Modules. These mathematical models — individually crafted in our laboratories for each camera and lens combination — eliminate lens softness, chromatic aberration, distortion, and vignetting. We have been copied but never matched! Today, DxO PhotoLab is THE ultimate tool for any photographer seeking to get the best image quality from their precious optics.

We continued in 2009 with revolutionary denoising and detail enhancement technologies: PRIME, shortly followed by DeepPRIME and DeepPRIME XD. Building on breakthroughs in machine learning, PhotoLab has led the way in reducing noise and delivering detail. Again, other software has copied us, but PhotoLab remains the ultimate tool for any photographer seeking to get the best image quality from their sensors.
But we know there's always more to do. That's why some years ago, we set our sights on becoming the leader in color management – RAW color science, color processing, and color workflow.

This journey started with DxO PhotoLab 5 and the introduction of the now-indispensable ColorWheel. It combines simplicity and power for the most precise and intuitive color adjustments possible.

Next, in DxO PhotoLab 6 we took things a step further with DxO Wide Gamut, a brand-new color space that provides the ultimate foundation for color consistency, both on screen and in print.
Now, the last pieces of the puzzle have fallen into place with the new DxO PhotoLab 7's superb array of color tools.

For the first time within a RAW image editor, DxO PhotoLab 7 lets photographers calibrate images directly within the interface. Working with industry-standard color checker charts, this workflow ensures perfect color rendering from the moment of capture and ensures a calibration pathway that is second to none.
But of course, color is not just about accuracy — it's also about creativity. So, DxO PhotoLab 7 also introduces LUTs and DxO Styles giving photographers new creative options — a starting point for edits, saving time, and adding consistency.

Finally, remember the ColorWheel we already mentioned? In DxO PhotoLab 7, photographers can now use it along with U Point™ local adjustments, allowing more control over HSL than ever before.
All of DxO PhotoLab 7's features, new and old, were conceived with photographers' needs in mind, which is why it is THE essential image-editing software for passionate photographers looking for excellence in color management. It's time to see it for yourself.

Download your 30-day trial version today and enjoy!

The DxO Team