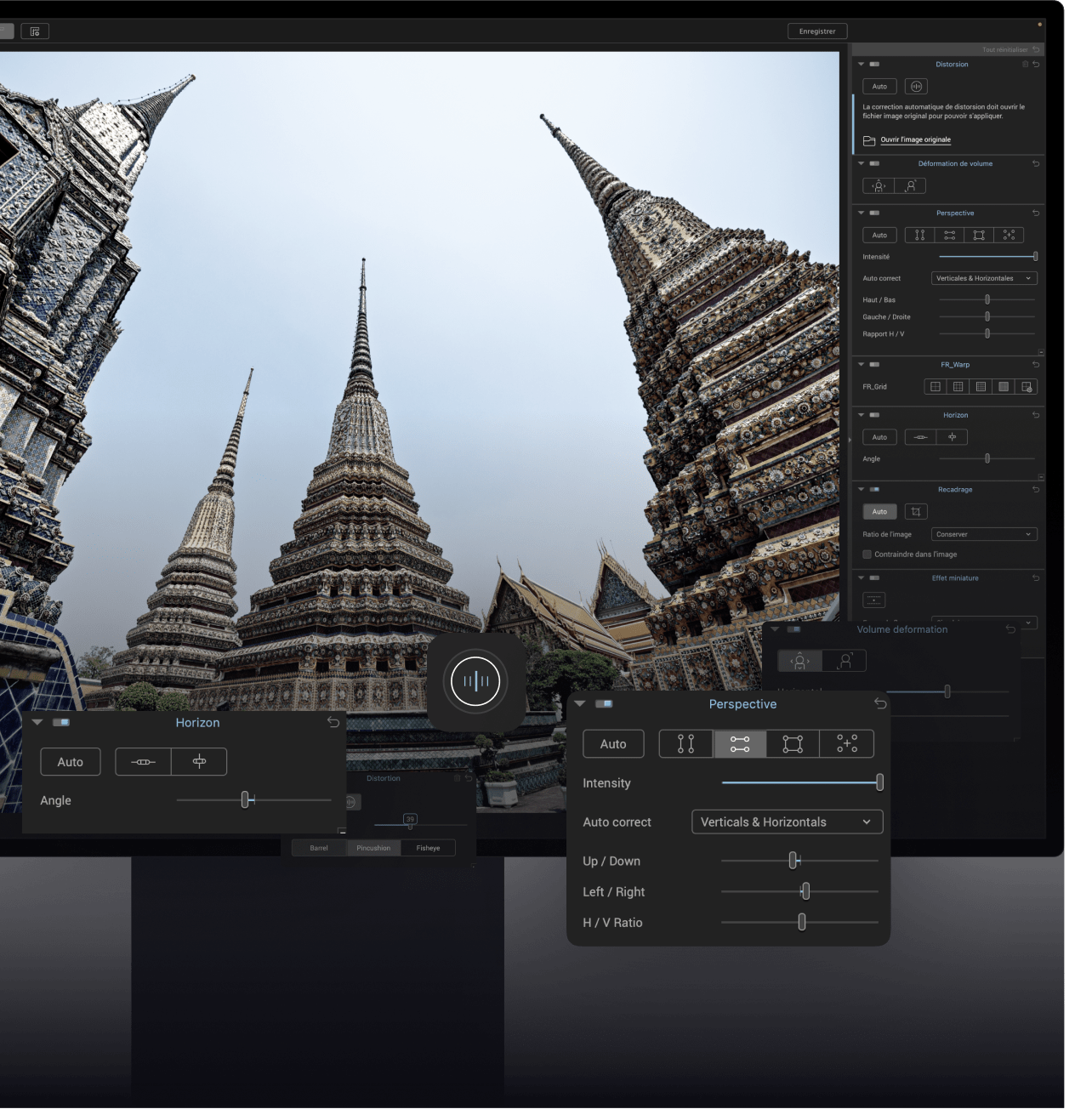 Shooting settings:
Camera:

Fuji X-T3

Lens:

8 - 16mm f/2.8

Parameters:

ISO 80 - 1/500 - f/5 - 8mm
Image processing:
No disruption to your workflow and tools that stay out of the way
Enjoy powerful tools that are always within reach through a smooth and elegant interface.
---
Immediately accessible from your favorite software
DxO ViewPoint integrates seamlessly into DxO PhotoLab and is available as a plug-in for Adobe Photoshop®, Adobe Lightroom Classic®, and Adobe Photoshop Elements®.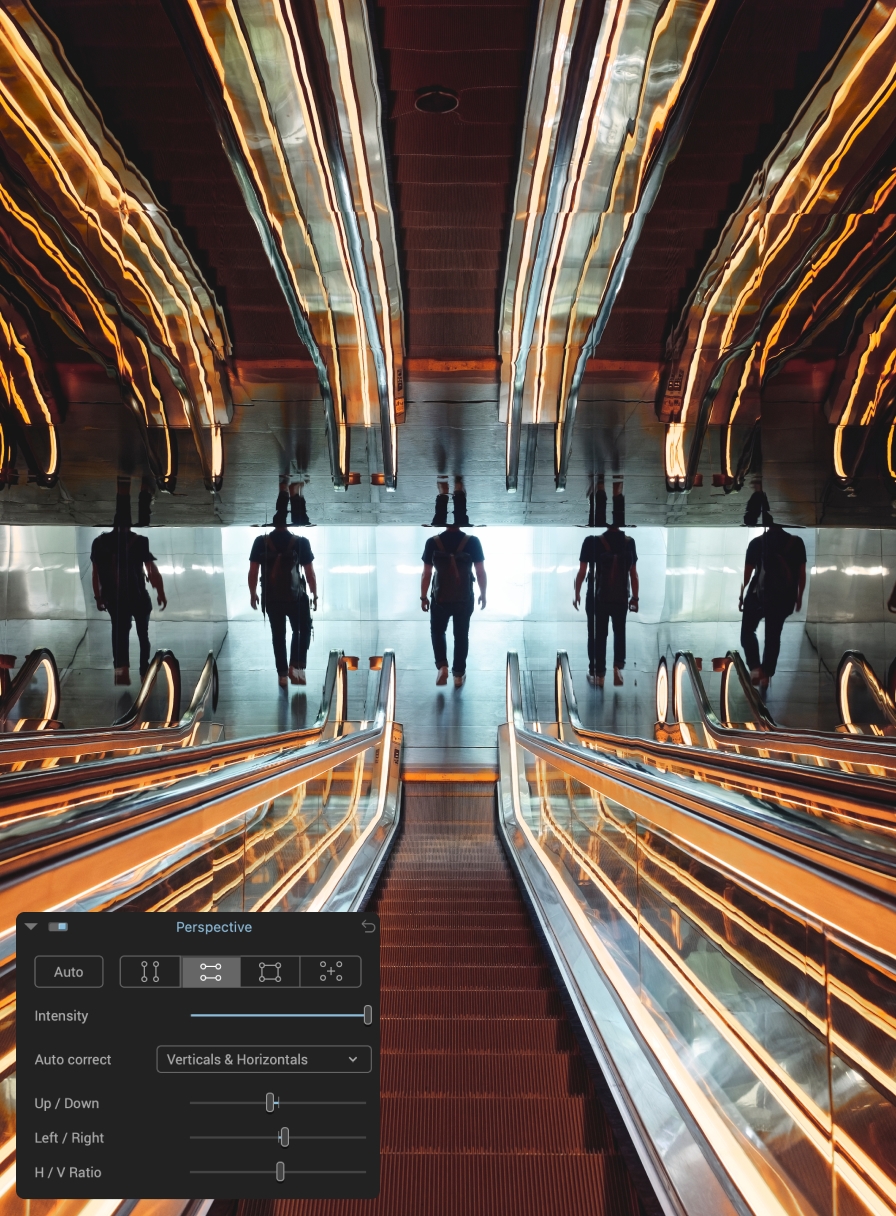 Chiloé Island, Chile
Shooting settings:
Camera:

Canon EOS 5DS

Lens:

24 - 70mm f/7.1

Parameters:

ISO 200 - 1/2000 - f/7.1 - 41mm
Image processing:
---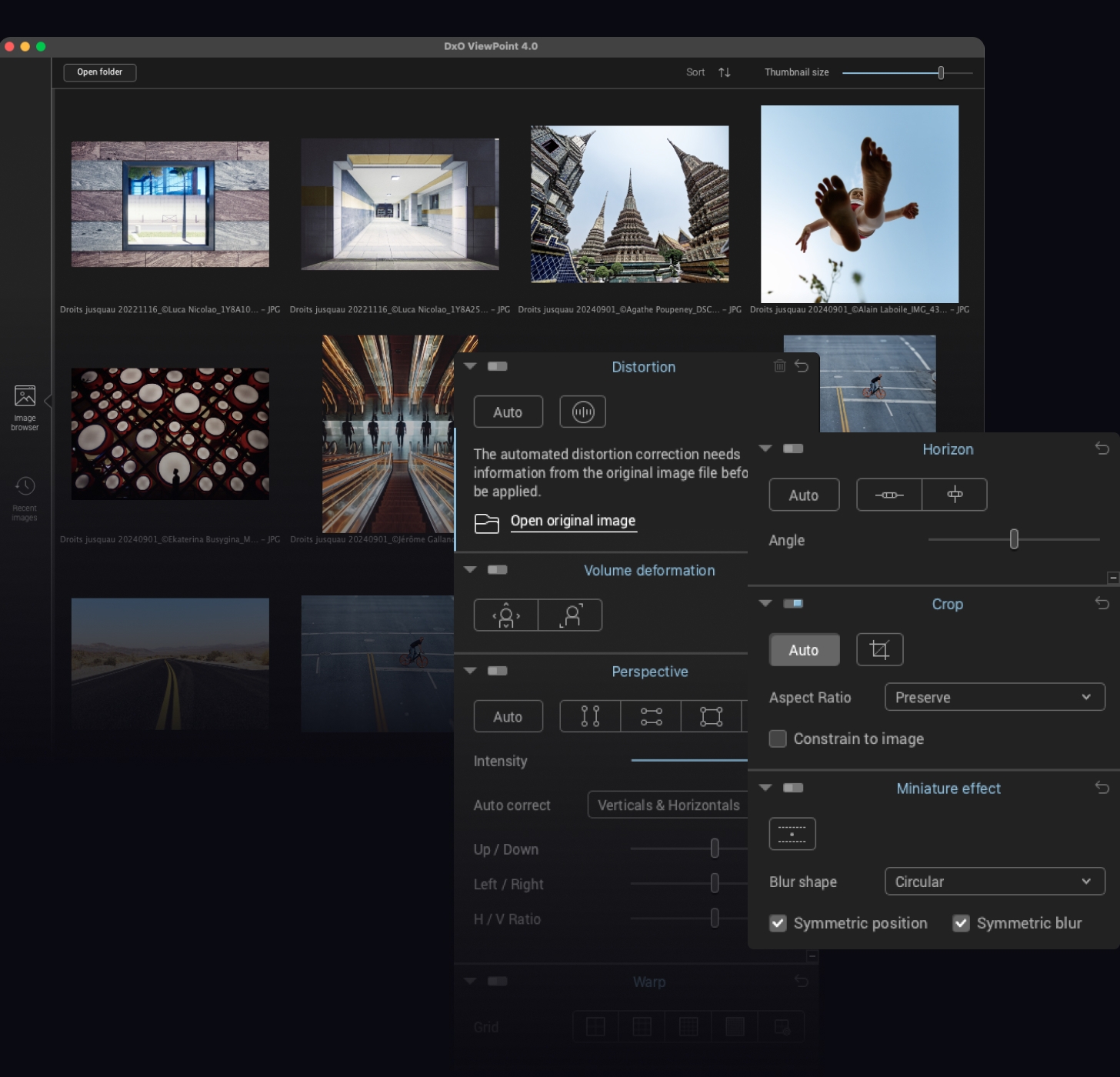 ©
L. Nicolao - A. Poupeney - A. Laboile - E.Busygina - J.Galland - Y. Stoeckel
Give your editing a refined feel thanks to a slick interface that doesn't interfere
DxO ViewPoint's minimalist interface features intuitive comparison tools and a clear display of perspective and horizon correction lines.
Switch easily between tools thanks to the clean layout.
DxO ViewPoint 4
Take complete control of the geometry of your images.