No need to change your current workflow
A streamlined interface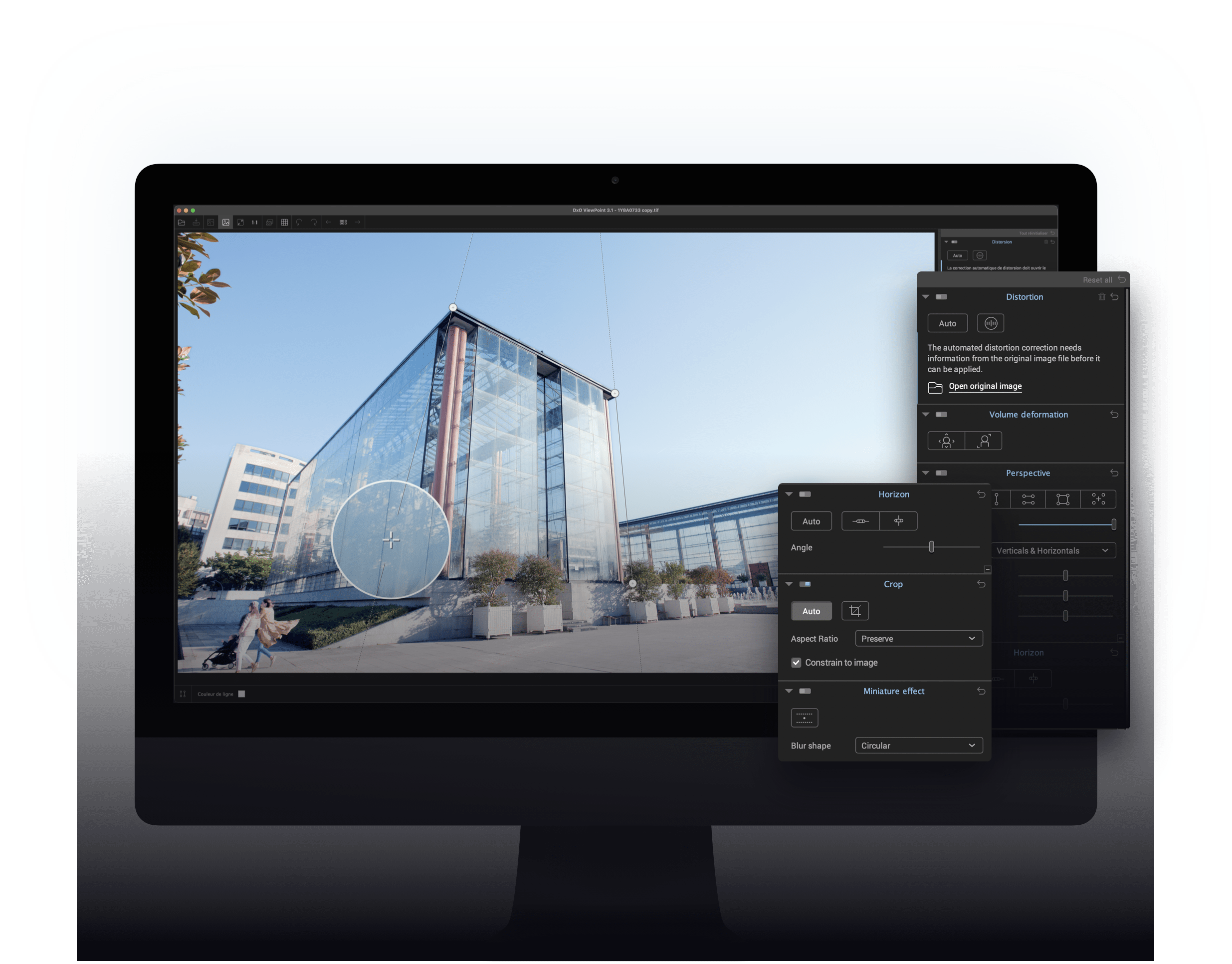 An intuitive and elegant interface
DxO ViewPoint's minimalist interface includes intuitive comparison tools and a clear display of perspective and horizon correction lines.
Easily identifiable settings makes it easy to switch from one tool to another.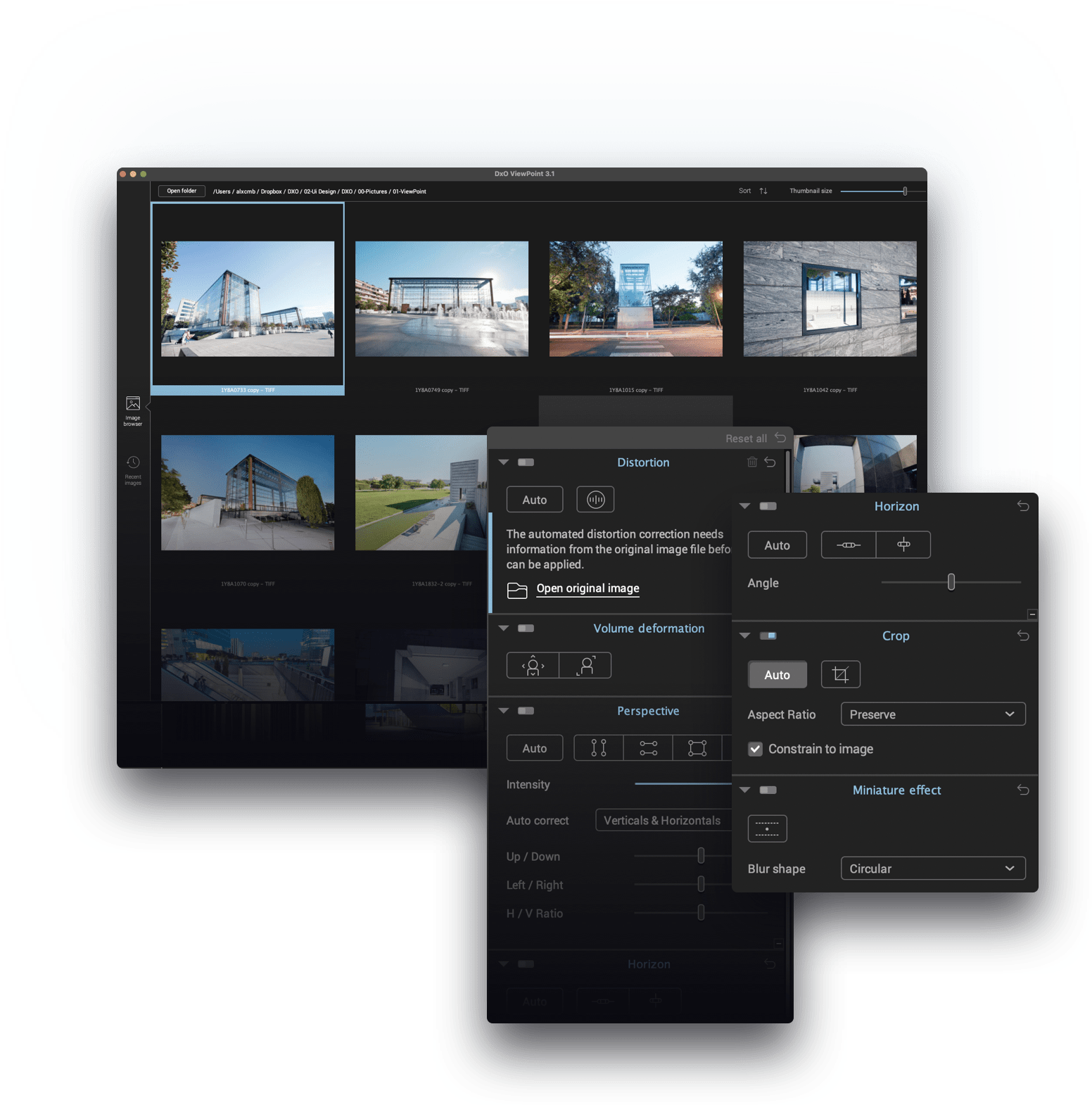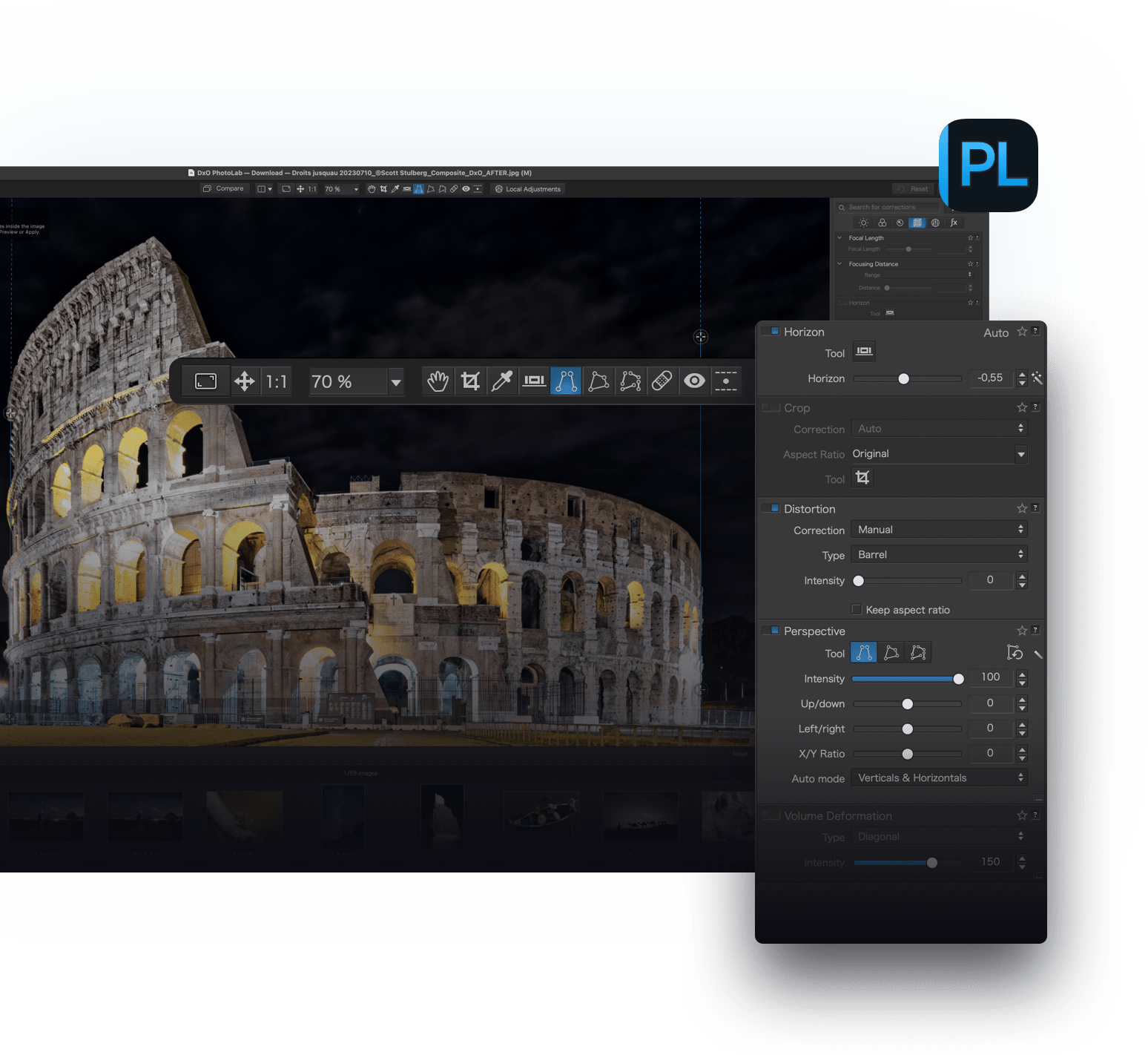 Seamlessly integrated with your workflow
DxO ViewPoint exists as an independent application, a plugin for DxO PhotoLab, and an external editor for Adobe® Photoshop®, Adobe® Lightroom® and Adobe® Photoshop Elements®.
DxO ViewPoint3
The essential companion to your wide-angle lens